Click here to read Here & Now (Prologue): The Question of Autism In Amusement Parks Under the ADA
Click here for Here & Now (Pt. 2): Is Immediate, On-Demand Ride Access For Autistic Guests Reasonable?
Click here for Here & Now (Pt. 3): Isn't Standing In Line An Essential Rule Of The Park ... Even For Autistic Guests?
Is it really
necessary
for autistic guests to have immediate access to rides?
It's a question that really has two meanings depending upon your point of view.
From a lay-person's perspective, the question of necessity is a loaded one, potentially involving overtones of insensitivity or intolerance.
To even question necessity is itself socially taboo.
After all, who are we, as guests without disabilities and their consequent life challenges, to question whether an autistic person or his family really "needs" something that will, regardless of literal necessity, make lives easier and a day in the park more pleasant?
Given the challenges inherent in being the parent of an autistic child, who would be so callous as to deny, or even question, an additional convenience during a day in the park?
But from a legal perspective, the question of necessity is neither insensitive nor intolerant.
Indeed, not only is it a legitimate inquiry, it is an essential one with respect to the Americans With Disabilities Act.
As relevant to this discussion, the ADA requires amusement parks to make
reasonable modifications in policies, practices, or procedures, when such modifications are necessary to afford such goods, services, facilities, privileges, advantages, or accommodations to individuals with disabilities, unless the [park] can demonstrate that making such modifications would fundamentally alter the nature of such goods, services, facilities, privileges, advantages, or accommodations.
42 U.S.C.A. § 12182(b)(2)(A)(i).
See that?
From the perspective of ADA compliance, the question of necessity is one that simply must be addressed.
A park has no legal obligation to make any modification to its policies or procedures, including allowing immediate ride boarding to autistic guests, when that modification is not necessary, in the legal sense, to the service the park offers. But what does that mean?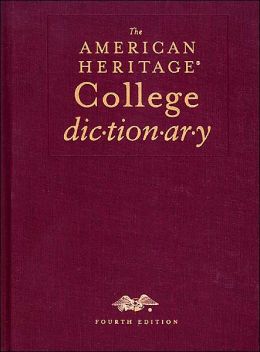 Under the ADA, "necessity" does not have its ordinary meaning.
The American Heritage College Dictionary defines "necessary" as "absolutely essential" or "needed to achieve a certain result or effect; requisite."
But the ADA does not use the term the same way.
For example, in a case involving Segway usage at Disneyland (
a case I've written about before
), the Ninth Circuit Court of Appeals found that under a dictionary definition of "necessary"
the ADA would require very few accommodations indeed. After all, a paraplegic can enter a courthouse by dragging himself up the front steps, so lifts and ramps would not be "necessary" under [this] reading of the term. And no facility would be required to provide wheelchair-accessible doors or bathrooms, because disabled individuals could be carried in litters or on the backs of their friends. That's not the world we live in[.] … The ADA guarantees the disabled more than mere access to public facilities; it guarantees them "full and equal enjoyment. … Public accommodations must start by considering how their facilities are used by non-disabled guests and then take reasonable steps to provide disabled guests with a like experience.
Baughman v. Walt Disney World Co.
, 685 F.3d 1131, 1134-35 (9th Cir. 2012).
Those accommodations that are required to provide a "like experience" are, in the view of the Ninth Circuit, "necessary" under the law.

So, the question here is not whether it is literally "absolutely essential" for an autistic guest to have immediate boarding on amusements rides – it is most assuredly not since an autistic guest generally has the attributes needed to physically traverse the queue.

The question is whether an autistic guest can have a "like experience" as other guests on a ride if required to wait to board (regardless of where the guest waits).
Unfortunately, given the wide variation in levels of autism found on the spectrum,

I don't think there is a definitive answer to this question.

But I think there are legitimate questions to consider, not the least of which is this one that I have been struggling with for several months now:
Why is it necessary for autistic guests to skip the line at an amusement park, but almost nowhere else?
The argument in favor of the necessity of immediate boarding typically goes something like this (from the Complaint filed in the recent Walt Disney litigation):
The disabled Plaintiffs, like other persons with cognitive impairments, are mentally and physically incapable of traveling across a park to the site of an attraction only to be told to come back later.

Explaining the disruption would be as impracticable as re-programming a computer in the middle of its computation, or placing food in front of someone with no sense of present versus future tense and telling them not to eat it now but to wait until later.

Invariably, this experience will induce meltdowns in the large majority of persons with cognitive impairment, including the disabled Plaintiffs.
Assuming that everything in this argument is accurate, why don't we routinely hear complaints from autistic families about waiting in line in other places like restaurants, retail stores, or the airport?

I asked a group of fellow ADA lawyers and consultants whether they had ever heard of autistic individuals requesting to skip the line to get the next available table at a busy restaurant, or to jump the line during holiday shopping season at the mall.

No one ever had.

I've searched online for any lawsuits or media reports of claims of unlawful discrimination, similar to those raised in the amusement park context, arising from long security lines at airports or in any other context.

Except in one circumstance involving a cruise ship (which I will discuss more in my next piece), I haven't found anything.

This issue seems peculiarly reserved to amusement parks almost exclusively. So, why is it that an autistic guest can have a "like experience" at the airport, a restaurant, or in a retail store despite waiting in line, but cannot have a "like experience" at an amusement park unless on-demand immediate access is allowed?
Perhaps it is because the anticipated ride experience itself creates an excitement in the autistic guest that is not there with respect to waiting to get through security at an airport or standing in line for stamps at the post office.

Perhaps it is because parents of autistic children simply avoid taking them to other places with long lines, knowing that their children cannot handle the wait.

Perhaps it is because the sheer length of lines at amusement parks dwarfs those in most other contexts.

Perhaps it is because of some other reason entirely.

Whatever the reason,

I think this question presents a potentially serious problem for the plaintiffs in the Walt Disney litigation as it could undermine their argument that immediate access is necessary in the legal sense of the word.

R

egardless of how loaded the question may be in the colloquial sense, as a legal matter I think it is a question that deserves thoughtful consideration now that this issue has come before the court.